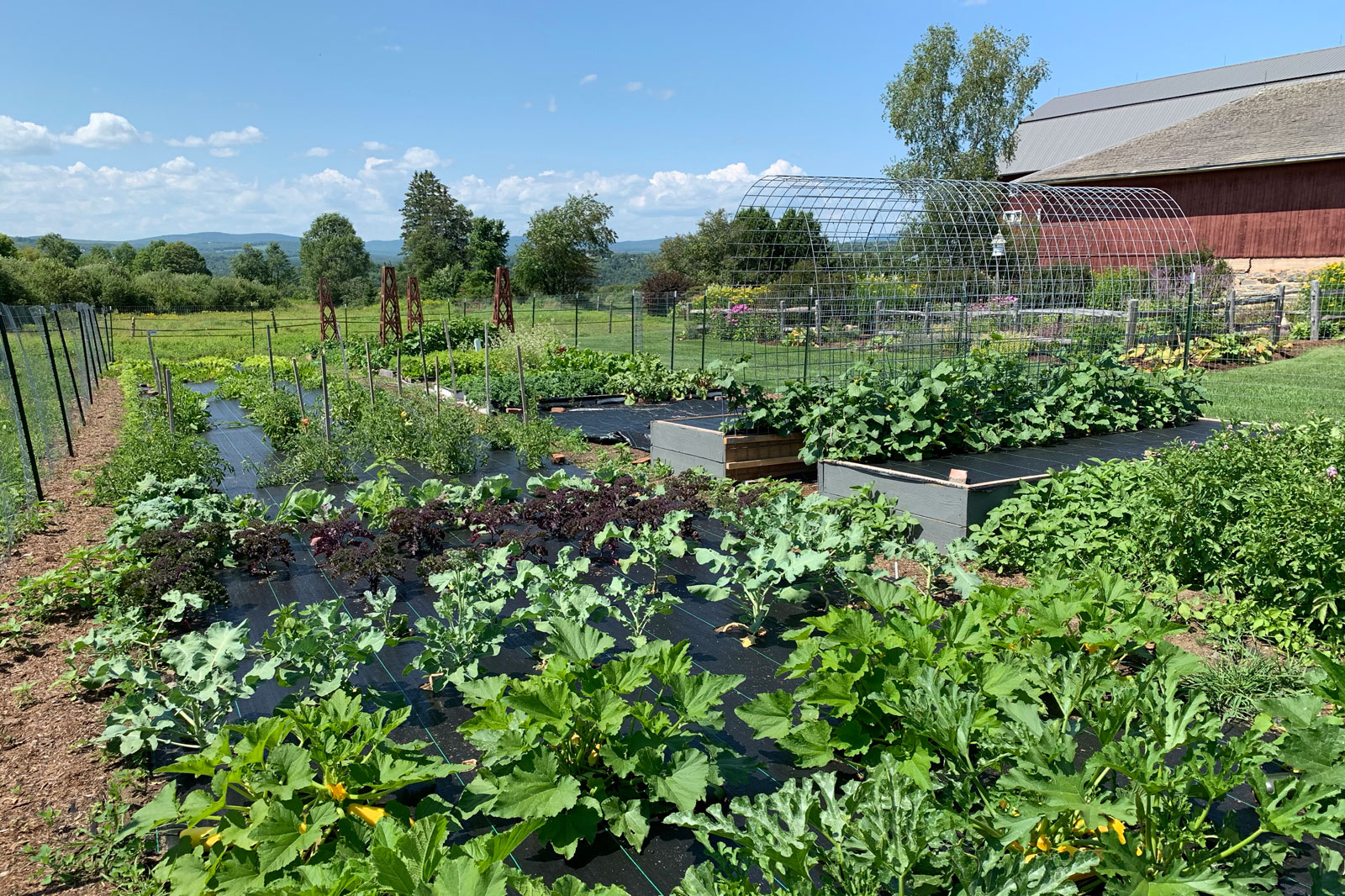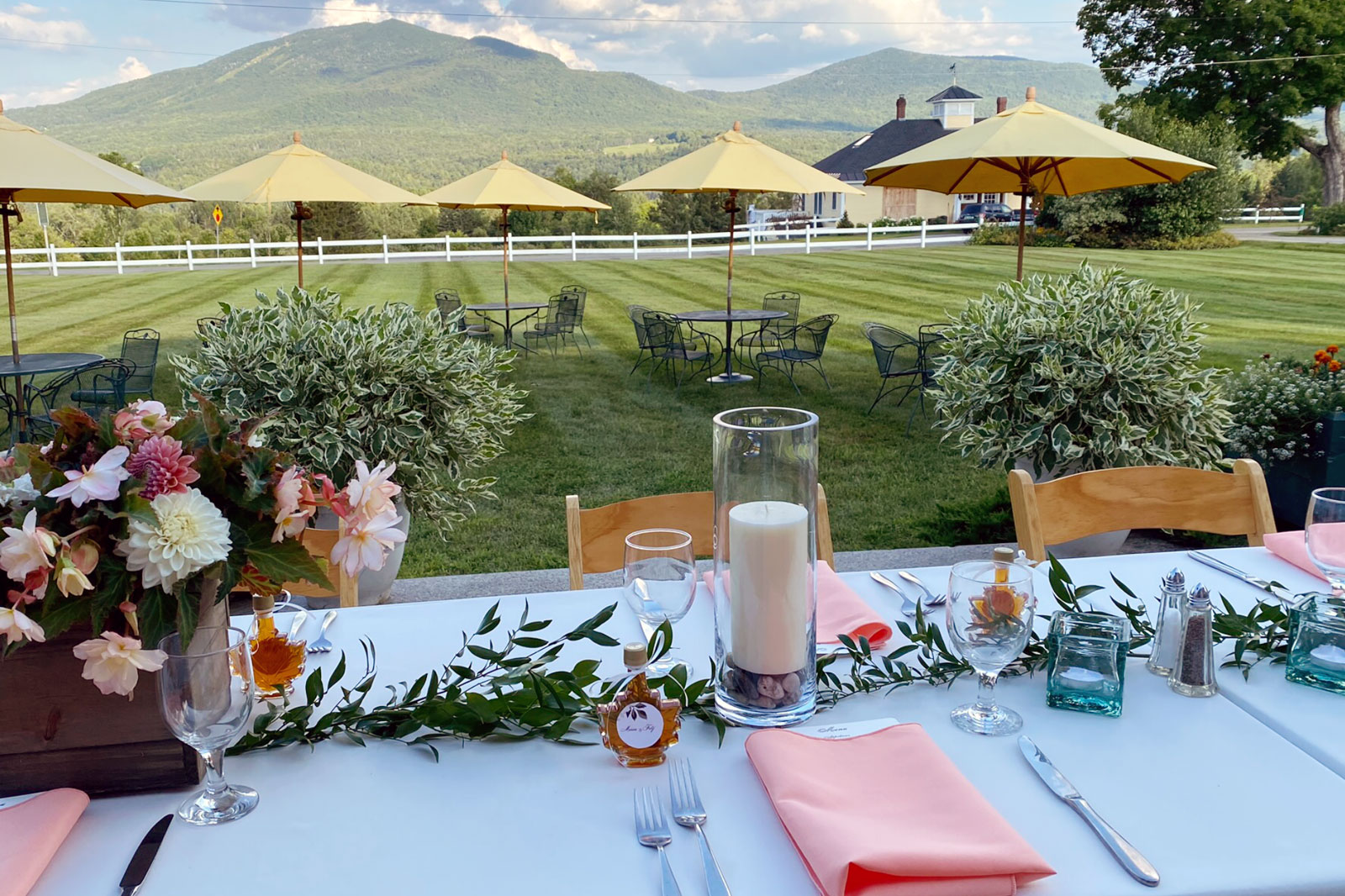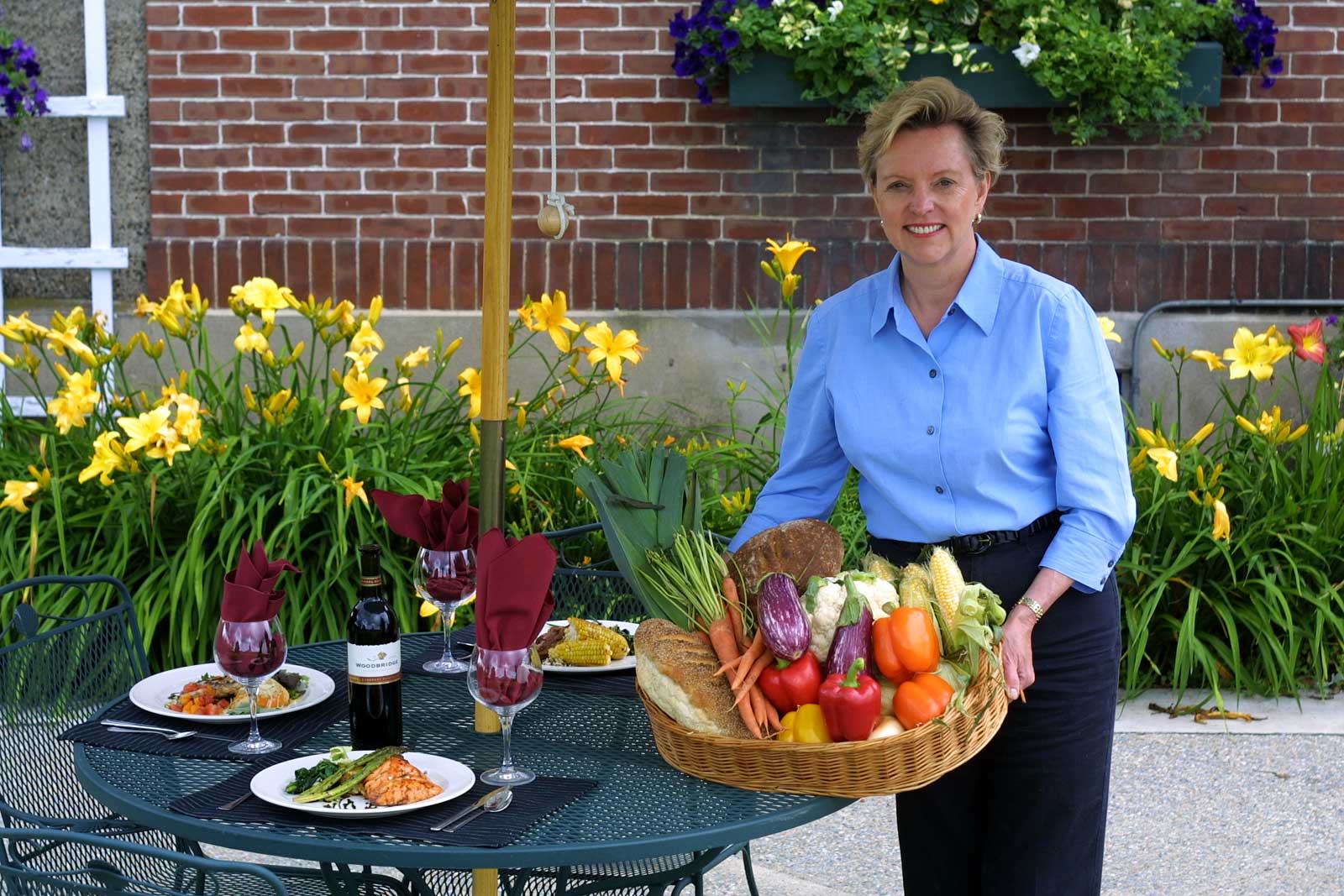 Farm to Table
Farm Fresh Food
Here at Mountain View Farm, you will start your day with a flavorful country breakfast! All of the Inn's homemade breakfasts feature locally-raised vegetables and fruits, many from right here on the farm.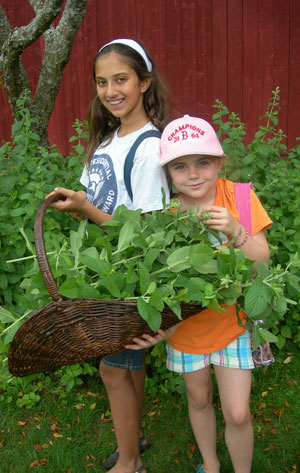 The country buffet breakfast includes spinach frittata and buttermilk pancakes made with our farm grown blueberries! If you have dietary restrictions, we will gladly accommodate them.
"One of the highlights was the breakfast – a few options, fresh juice and breads available. I went for the blueberry pancakes and they were delicious – light, fluffy, not too sweet. Really perfect. " – TripAdvisor Review
During afternoon tea, you will enjoy natural homemade beverages such as home grown apple mint iced tea and fresh strawberry lemonade. Help yourself to coffee and tea, available all day long in the Willoughby Room.
You are welcome to explore the Inn's vegetable and herb gardens as you stroll about the farm. Pick a tomato and eat it right off the vine!
In addition, we buy whenever possible from local growers, to support local, sustainable agriculture.
We also host a program called "Farm, Field, and Forest" where local teachers show children how to grow vegetables organically and demonstrate the benefits of healthy eating.
For dinner, there are several restaurants in the area, and we are happy to assist you with suggestions and reservations.