The Great Outdoors
Kingdom Trails
Kingdom trails is a year round trail system with 100 miles or more of rugged terrain in the heart of the Northeast Kingdom in Vermont. On the trails, there are no cars in sight, nothing but trees, meadows, grazing animals, and mountain views in every direction.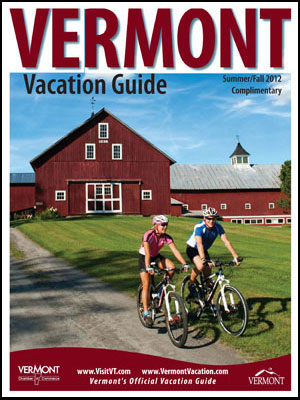 In 1994, a small group of visionary residents and business leaders formed the Kingdom Trails Association as a non-profit organization, and encouraged land owners to share their land for hiking, mountain biking and cross country skiing. The goal was to stimulate the economy with a venture that is ecologically sensitive and respects the natural beauty in the region. Support for this project came from the National Park Service Rivers & Trails Program, the Vermont Community Foundation and other organizations.
Marilyn Pastore, owner of the Inn at Mountain View Farm, wrote the initial grants, incorporated Kingdom Trails and served as founding president in its formative years. Today, with the guidance and expertise of many people, Kingdom Trails has been recognized as one of the "Best Trails to Mountain Bike in the USA" by American Airlines Magazine and "Best Trail Network in North America" by Bike Magazine.
"Perched on the crest of a spectacular ridgeline, the Inn… sits amid what was once one of Vermont's most amazing, most beautiful farm estates." – Vermont Life
The Inn at Mountain View Farm shares its 440 acres with Kingdom Trails. The Inn is located at the trailhead of the Darling Hill trails, and is the most convenient place to stay. Bike or walk from our door to Pound Cake, Fence Line, Coronary and other popular trails. There are free passes to Kingdom Trails for all our guests. Mid week packages provide special value!
For day riders on the Darling Hill Trails, take East Darling Hill up the steep hill from the village. Take a right and a quick left to park in the grassy lot by the red well house. Parking is a $5. per car; $10. for a van. It all goes to support the Mountain View Farm Animal Sanctuary, a VT non-profit dedicated to helping needy or abandoned farm animals. Rest rooms, water, sandwiches, Vermont craft beer and wine are available at the Handlebar Biergarten, a repurposed pump house next to the Kingdom Trails parking lot.
At the end of the day, kick back and have a local brew under the Biergarten tent and enjoy a spectacular view of Burke Mountain!