A Perfect Venue
Yoga Retreats
Start the day with a yoga stretch in the peaceful and beautiful environment of the Mountain View Farm. The historic threshing barn, recently renovated, is the perfect venue for an uplifting, feel good experience.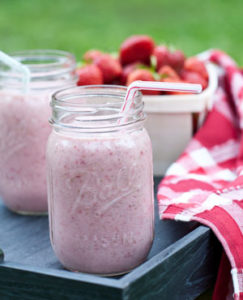 Our yoga instructor will lead you through a series of movements and calm reflection to inspire a sense of wholesome relationship unifying the mind, body and spirit. All our yoga instructors have many years of experience, both learning and teaching. They are certified and insured by the Yoga Alliance, a professional organization promoting high standards for the safe practice of yoga.
"A stay at the inn at mountain View Farm is its own healing experience. Guests are fed creatively prepared, healthy food and accommodated on a sprawling, idyllic farm surrounded by hills and mountains." – La Vie Claire
In addition to the Threshing Barn, there are several outdoor venues at the Farm that provide a tranquil and natural landscape. These include a fenced country perennial garden and a dramatic grassy hilltop overlooking the Willoughby Gap.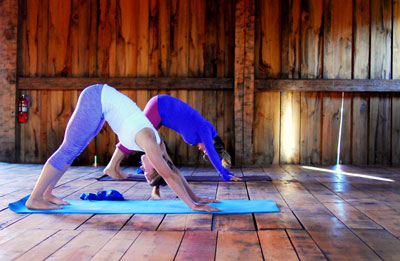 After the yoga class, enjoy a fruit or vegetable smoothie or a farm fresh healthy breakfast on the patio overlooking Burke Mountain. Or take an invigorating mountain bike ride on our trails! There is a certain energy here at the Farm that is both grounding and relaxing. It helps the mind dispell worries and focus on what is truly meaningful in life.
At the Farm, we welcome yoga instructors who wish to bring their classes to the Farm for yoga retreats mid-week. Please call us at 802-626-9924 or by e-mail at innmtnview@gmail.com.
To enhance your group's experience here in the pristine Northeast Kingdom, we provide concierge service for planning farm fresh meals, adventure kayaking, mountain biking on Kingdom Trails, trail hiking, cultural and agricultural tours. We look forward to hosting your yoga retreat!