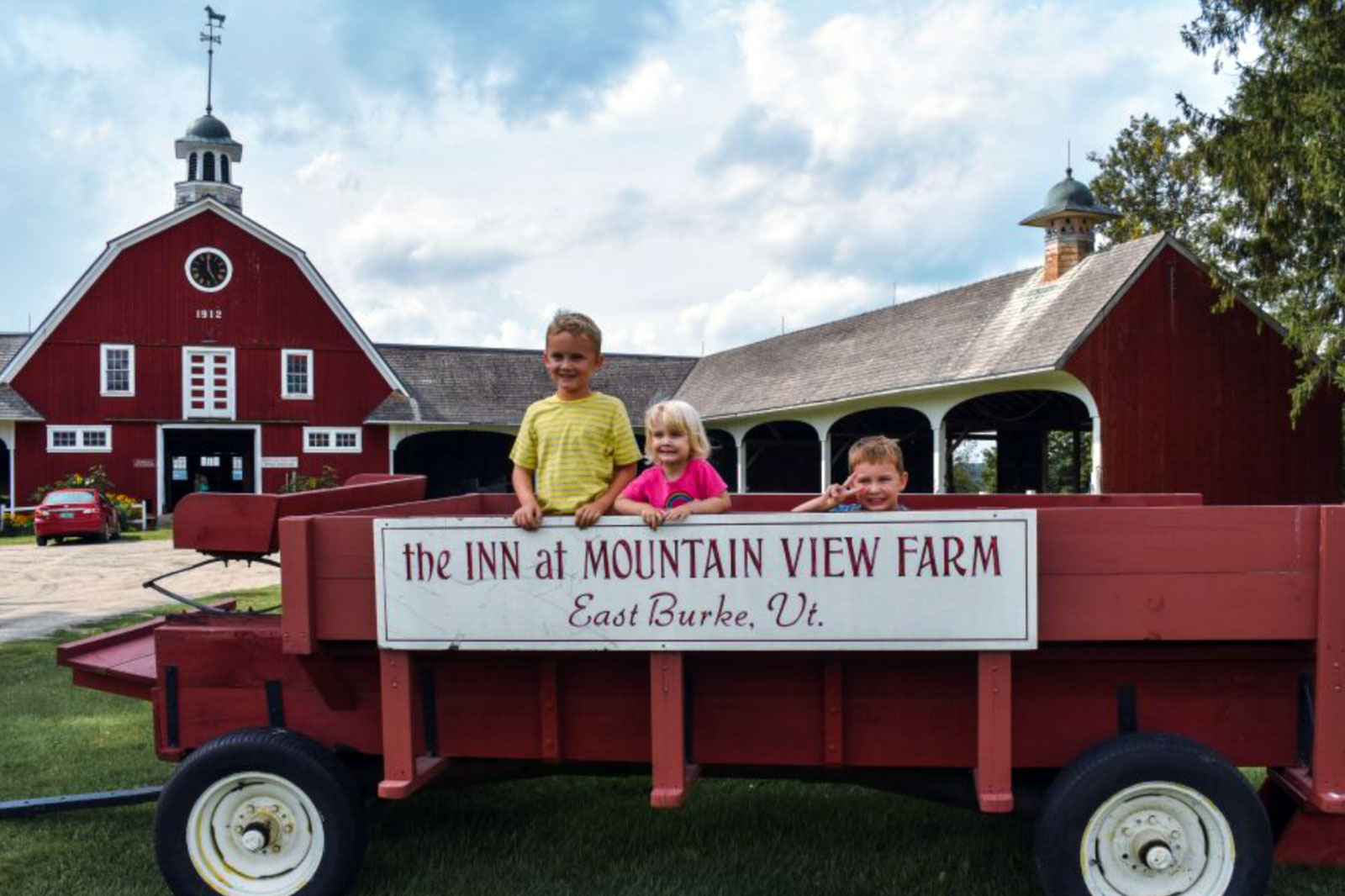 Get Outside With Your Kids This Summer!
Every kid knows summer is the season of adventure! When you stay at the Inn at Mountain
View Farm, there is always more to explore. Our 20% discounted weekday rates make it easy
to plan a fun, affordable family vacation or unforgettable reunion where you can try something
new every day of the week!
---
Each morning our chef prepares a rich breakfast using fresh, locally sourced ingredients. Soon
we will be using our own blueberries to create the most amazing blueberry pancakes! In
addition, choose sausage or bacon, egg frittata, or farm-baked breads to start your day. Our vegetable garden is lush, and this time of year, we add creative vegetables to our breakfast offerings. Later you can visit the Willoughby room for a cup of Vermont's finest, Green Mountain coffee, homemade rhubarb lemonade or iced apple mint tea. In the evening we are happy to recommend nearby places to eat. If you get hungry during the day, stroll through our vegetable and herb gardens. Pick a tomato to taste right off the vine.
---
During your stay in East Burke, be sure to take advantage of a free pass to Kingdom Trails.
Right from our backyard you can find a trail for hikers or bikers of any age and ability to enjoy
and explore the natural beauty of the Vermont countryside. Guides regularly lead groups and
teach mountain biking lessons, which makes it fun and easy to get started, even with no
previous experience. Bring your own bike, or rent one for convenience.
---
Is there anything more quintessentially summer than a day at the lake? Fishing, having a picnic,
or dipping under the water for a quick swim is a great way to escape the heat of the summer
day. Nearby glacial-formed Willoughby Lake is famed for its natural beauty, so be sure to take
lots of pictures when you visit. Rent a canoe or kayak to ride along Clyde River, or have fun with
an all-inclusive paddle trip.
---
For a truly unique experience, visit our animal sanctuary. In addition to providing a safe and
happy environment for rescued farm animals, we hope our sanctuary will be an inspiration for
kids to make connections and learn to cherish life. Each sanctuary resident has a heart-warming
story we are happy to share.
Bring your family along for a safe vacation this summer with lots of outdoor activities! From
biking trails to Lake Willoughby, and gardens to animal sanctuary, you will never be bored. Have
a new adventure, at a premium price, every day when you stay with the Inn at Mountain View
Farm.
Check out the activities page of our website for a full list of great activities to enjoy during your
stay!